Why Choose Reverse Cycle Split Systems
12.10.2020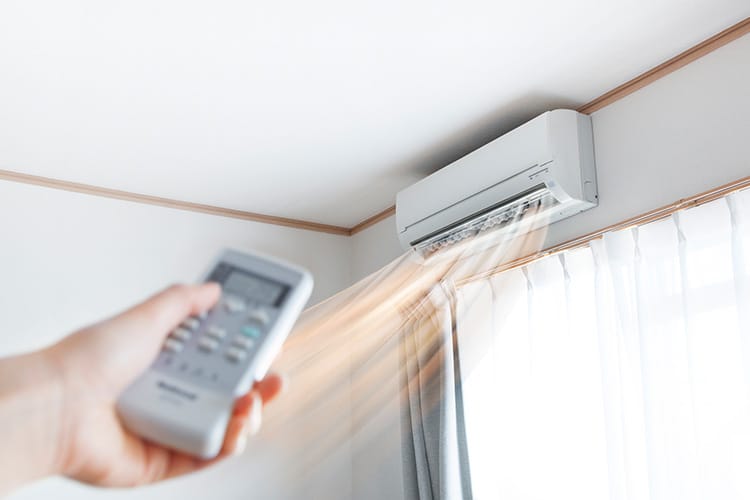 Choosing the best air conditioner for your living space can be a challenging task. Not only does the system need to effectively cool an area, but it also needs to fit with your home and lifestyle. It is because of this many people are turning towards reverse cycle split system air conditioners. They're easy to install and fit in a variety of different home settings.
Many split systems also offer the convenience of both heating and cooling, allowing individuals to experience the best of both worlds all through one device. This guide will provide a further breakdown of the benefits of a reverse cycle split system and explore why this system is one of the best home air conditioners on the market today.
Benefits of Split Systems
Before exploring reverse cycles, it is important to understand how split system air conditioners work. Split systems consist of two units. The first unit is located inside the house attached to the wall of the living space the user wishes to cool, and acts as an evaporator and a fan. This unit takes the hot air from inside the house and transfers it outside to the second unit. The unit outside dissipates the air supplied by the indoor unit, while taking outdoor air and cooling it before sending it back to the indoor unit. The indoor unit then blows the cold air back into the house to help regulate the temperature, keeping you nice and cool!
There are a number of benefits of the system compared to others: with only two units there is minimal set up, meaning it can be utilised in a variety of properties and takes up minimal space in the property itself. As the second unit is outside, the noise of the system is greatly reduced, meaning a (almost) silent air conditioning system. Finally, these systems come with filters which help reduce the spread of dust and other airborne contaminants in your living space, providing better quality air for your home and family.
Benefits of Reverse Cycle Systems
Reverse cycle systems provide the benefit of both heating and cooling throughout the year, which in itself is a big benefit! But they're also highly efficient heaters, especially compared to other alternatives in the market. For instance, one alternative to reverse cycle systems are convection heaters. They work by generating their own heat and are usually highly energy inefficient and typically only able to heat small areas, which can be highly inconvenient for the user.
There are a number of different reverse cycle systems on the market today including ducted air conditioner systems and split system air conditioners. The choice usually comes down to personal preference, the property it is being installed in and of course cost. A reverse cycle split system is inherently cheaper to install and in many cases run, compared to a ducted system. This is due to the ducted system usually operating across multiple rooms and the installation involving aircon ducting being put in throughout the ceiling. Making a reverse cycle split system much more convenient for anyone looking for an effective reverse cycle system without large costs attached.
Is a Reverse Cycle Split System Right For You?
Let's recap the key benefits of this type of system:
Easy installation across multiple household types
Offers both heating and cooling
Efficient system
Low noise pollution
Provides filtered air
Cheap installation & running costs
On paper the reverse cycle split system sounds like the dream aircon system for any household. However, it is always wise to examine this on a case to case basis to ensure the split system is right for your home. For instance, it is worth noting that while this system is highly capable of heating and cooling a room, the size of the room and it's location can limit performance and exposure to other areas of a home.
Determining the best air conditioning system for your home can be a challenging task to undertake. While a reverse cycle split system can offer the perfect solution, it never hurts to talk to the professionals at Carrier Air to find the best system for you.