Why a high quality air conditioner adds value to your home
19.01.2021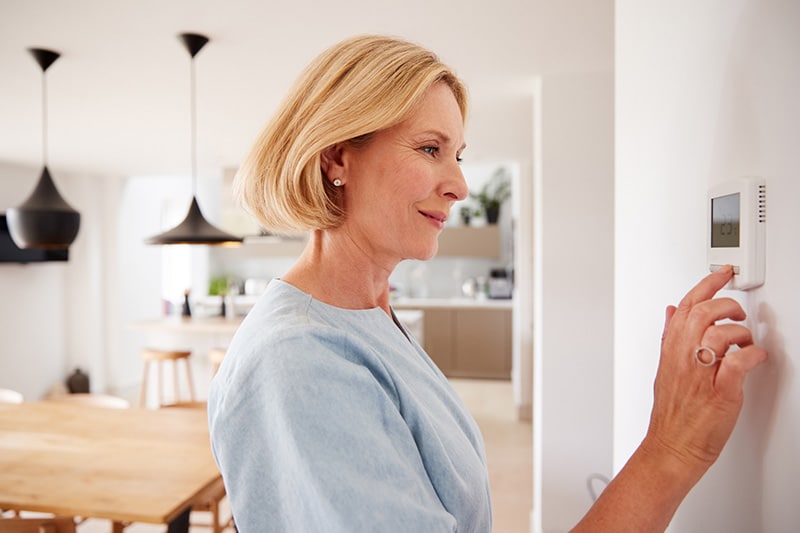 A high quality air conditioning system is a must-have for most Australians. Having the right air conditioning has the potential to add thousands of dollars of value in the eyes of potential buyers or tenants.
Let's take a closer look at how much value air conditioning could add and what you need to think about before installing.
How much value can an air conditioner add when you sell?
When you sell your home, you're selling a lifestyle. Buyers need to be able to imagine themselves enjoying themselves in the property and living comfortably. For that reason, buyers may look at your property more favourably if it includes a high quality home air conditioner – particularly if you're selling during summer or winter.
But how much value does an air conditioner actually add?
One analysis of house prices in the US found that homes with air conditioning sold for 2.5% more than homes without. Given that Australian summers are hotter than many parts of the U.S. the figure may be even higher here?
The fact is, buyers may be looking at several properties and the final decision may come down to the finer details. Whether or not your home has an air conditioner may be one of those deciding details.
Installing the right type of air conditioner
If you're installing an air conditioner in your home to add value before a sale, consider the market for your property before making any decisions.
Luxury homes in upmarket areas may be best suited to a premium air conditioning solution such as a ducted system. These systems are hidden away in the ceiling or walls of your home and provide whole-house temperature control. For high end buyers, luxury features like a ducted air conditioner may be the perfect way to make your home stand out.
Smaller homes in less premium areas may be better suited to hi-wall split system air conditioners. One unit may not be able to cool your entire home but installation costs tend to be lower and buyers will still note that your property includes heating and cooling.
You should also consider your local climate. In Perth or southern NSW, heating and cooling may be less essential, but in chilly areas like Melbourne and Hobart and hot regions such as Darwin, it's a must-have.
Creating a good first impression
Your split system air conditioner can play a key part in creating a good first impression when selling your home.
If the weather outside is warm buyers will instantly feel good about your property if the air's cool and comfortable when they enter. Set your air conditioner to 20 degrees celsius on auto to reach the desired temperature.
During winter, on the other hand, buyers will love walking into a warm home. Turn all the lights on, open the windows and turn your air conditioning temperature to 22 to create the impression of a warm, brightly lit haven.
Air conditioning in rentals
There is more demand for properties with air conditioning installed and you may be able to charge more a week in rent if your property has air conditioning, according to Position One Property. Many tenants, particularly in very cold or hot climates, will only consider properties with air conditioning.
For that reason, as a general rule it's a good idea to install a heating and cooling ac unit in your rental property. This will also have the added benefit of keeping your tenants comfortable year round, which may entice them to stay longer. You may also be able to attract a better class of tenant, which could decrease costs (and hassles) in the long run.
Are you selling or renting out your home in the near future? Installing an air conditioner could add value to your property, netting you better tenants, more rent and even a higher sale price. Check out Carrier Air's range of ducted and hi-wall air conditioning units to get started.