When is the best time to buy an air conditioner?
13.10.2020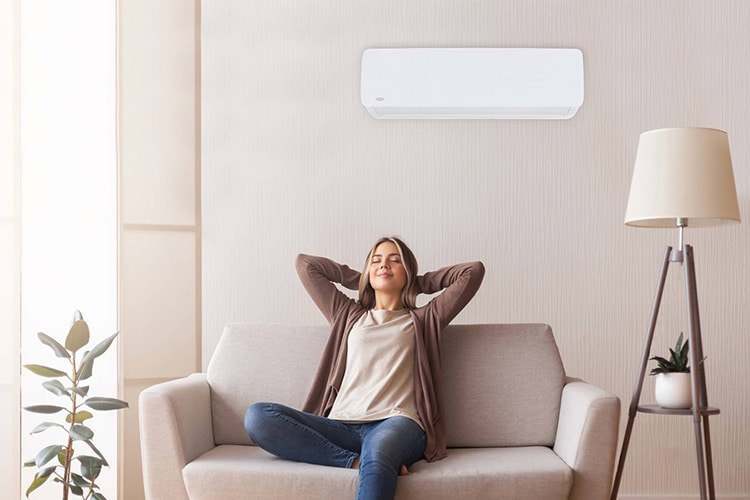 The best time to purchase and install an air conditioner is always before you need one!
In a cool climate like Melbourne or Hobart, you may want cooling in summer, but you could also use a reverse cycle split cycle air conditioner during the winter months for heating. In Northern Queensland or the Northern Territory on the other hand, you might need air conditioning year around but it'll be absolutely essential in summer.
If you're coming up to a season when you need heating or cooling, it's always worth installing a reverse cycle split system. These systems may be a larger investment than freestanding heaters are effective and efficient and could save you money off your yearly power bill.
The cheapest time of year to buy an air conditioner
When demand for reverse cycle split system air conditioning systems is high in your area, their prices may increase slightly. Tradespeople may also be busier and as a result they might charge slightly more and may not be able to install your system immediately.
To save money on your purchase and install, it's a good idea to get it done during off peak times, when demand for air conditioners is lower.
Off peak seasons by capital city:
Sydney: spring and autumn
Darwin: May to October (dry season)
Melbourne: spring and Autumn
Brisbane: winter, spring and autumn
Perth: spring
Adelaide: spring and autumn
Hobart: spring and autumn
Shopping around for an air conditioner and installer
When installing a reverse cycle split system air conditioner, you don't want to be in a position where you need it installed right away. If you are you may rush the purchase and make the wrong decision, or end up paying more for installation.
That's why buying during the off season is a good idea. You'll have plenty of time to:
Learn more about what kind of heating and cooling your space needs.
Research different air conditioners and compare features and prices.
Get 2-3 quotes from installers to make sure you're getting a good price.
Make sure the system is installed before you really need it.
Plus if you buy directly after the busy season, say in early spring or autumn, manufacturers and installation companies may drop prices to clear their excess stock and entice more buyers. If you spend time considering your purchase and shopping around, you'll be more likely to find these deals and save money on your air conditioning.
More tips for saving on air conditioning
Buying at the right time of year isn't the only way to save on air conditioning. The following tips could also save you money:
Consider the size of your room: ask a professional to size your room, as they will take all aspects of your home into consideration, like insulation, ceiling height, large windows, how people occupy the space plus many other factors
Get your home ready: before you install your air conditioner, it's a good idea to close any gaps in windows, doors and floor boards, install curtains and insulate wherever possible. Small changes like these will boost the effectiveness of your air conditioner.
Use energy saving features: timers and efficiency modes in air cons may save you money when running your system.
Maintain your air con: it's a good idea to have a professional carry out yearly maintenance on your air conditioning system. That includes cleaning filters, coils and fins, unblocking drains and checking seals.
If you want to save money on your air conditioner, remember to:
Buy at the right time (off-season and before the temperature changes hit)
Shop around for multiple providers and installers.
Purchase the right size of conditioner for your room and needs.
Perform regular maintenance, preferably through a professional.
To start shopping around and find out which system is right for you, visit our website and check out our range of split system air conditioners.