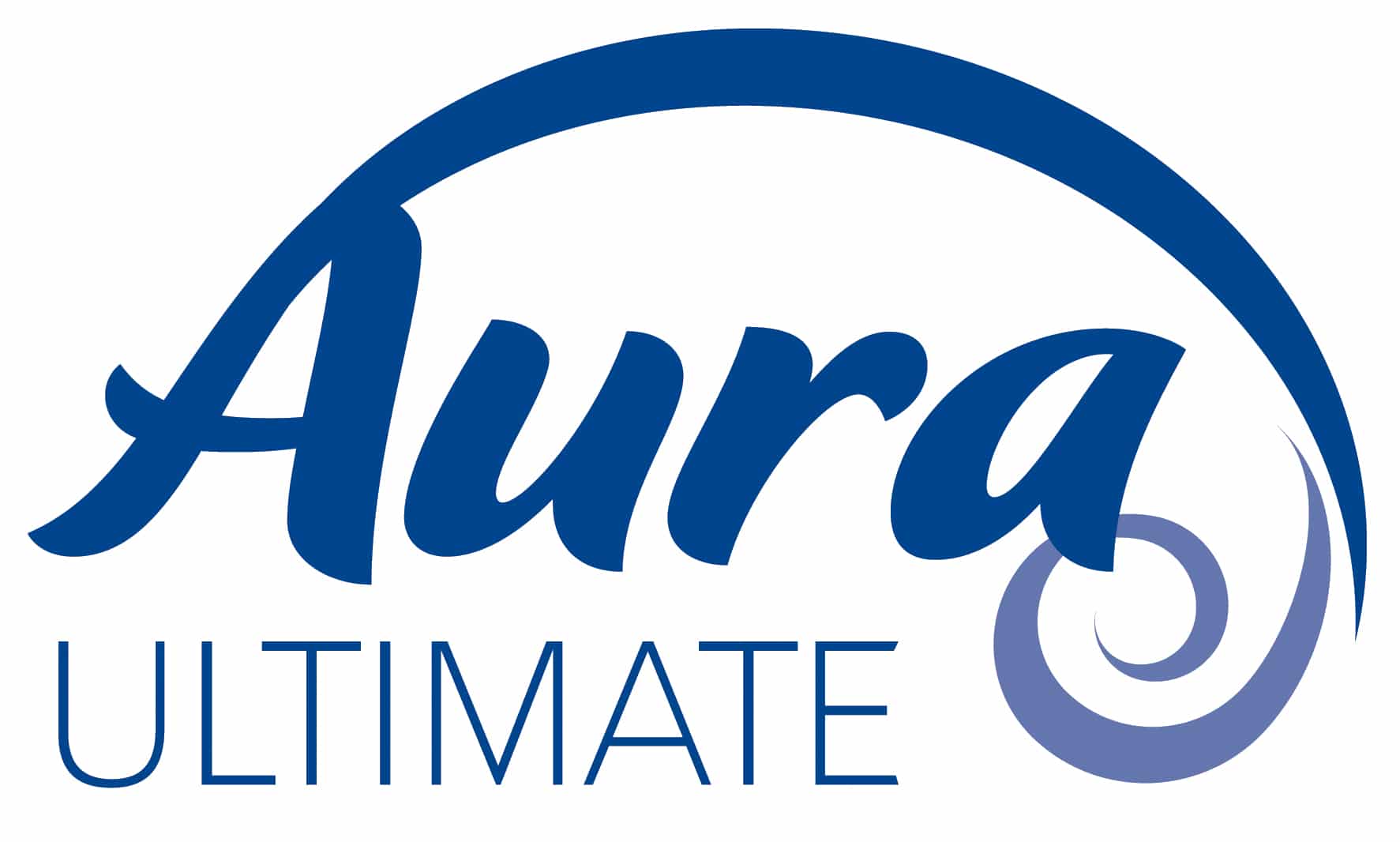 Inverter Hi-Wall Split System – Aura Ultimate
Introducing the Inverter Hi-Wall Split System – Aura Ultimate. Packed full of features that will bring comfort to your life in the extremes of Summer and Winter.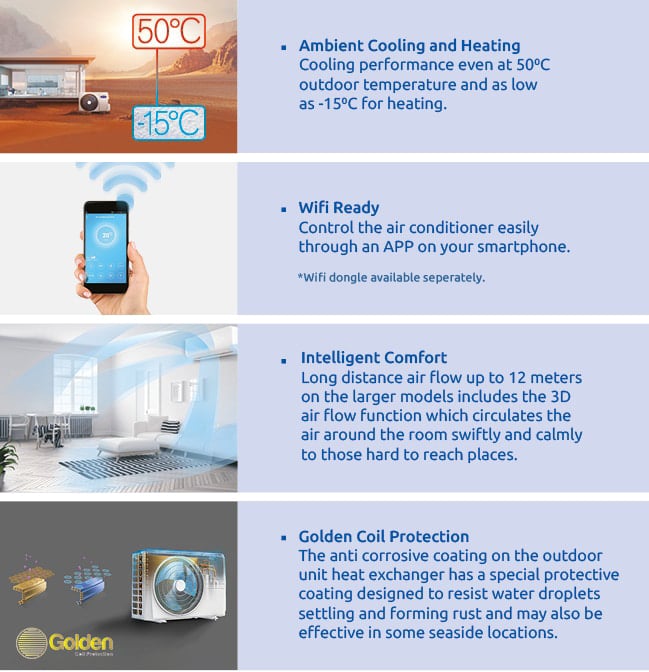 Key features
Brushless DC inverter motor designed to use electricity efficiently and effectively.
Rapid turbo heat and cool function which increases power temporarily to achieve the desired temperature quickly before returning to normal power.
Sleep Mode: In cooling or heating mode the system will regulate the air around you throughout the night automatically adjusting the temperature and fan speeds to suit the set mode, without you even noticing.
X-ECO mode: Cleverly steps the electrical frequency and fan speeds down while maintaining comfort for more economical management of running costs.
2 Step Filtration ensures filtering of dust particles and common household odours.
Long distance air flow up to 12 meters on the larger models includes the 3D air flow function which circulates the air around the room swiftly and calmly to those hard to reach places.
The outdoor fan motor will rotate in reverse once the unit stops assisting in the removal of dust, dirt and other particles which may be present outside, helping to keep the outdoor unit clean and running effectively and efficiently.
Reverse cycle for heating and cooling.
Self-cleaning removes moisture which can cause mould to form on the indoor unit.
Low maintenance and easy to install.
5 year warranty for consumer confidence.
Controller Features
MODE SET: Cool, Heat, Dry, Auto
MY MODE: Recalls your desired mode
ECO – SLEEP: Economy cycle night time
X-ECO: Energy Efficiency mode
HIGH POWER (TURBO): Activate fast cooling, heating or Self-Clean.
FOLLOW ME: Senses the temperature around the location of the controller
Discover all Hi-Wall Inverter Split System Air Conditioners from Carrier Air