Everything you need to consider when changing air conditioners
07.12.2020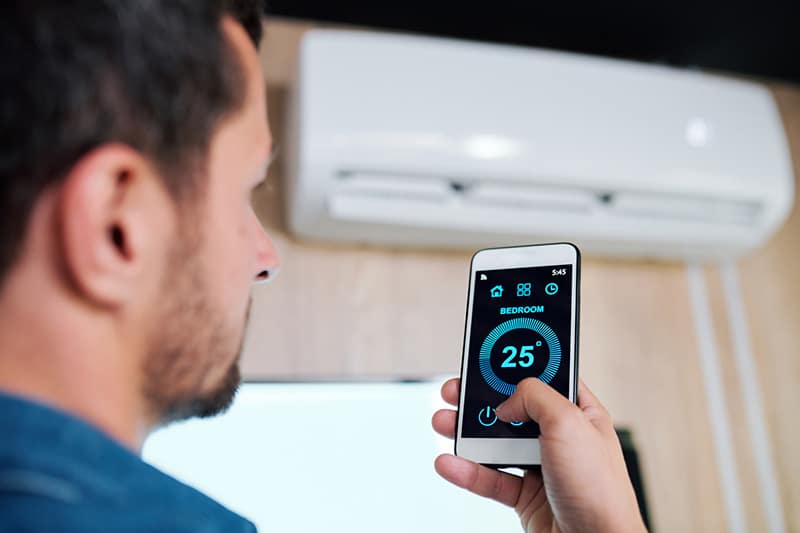 Choosing the right air conditioner helps keep your home comfortable and healthy year round. But with so many to choose from when changing air conditioners, it can be tough to make a decision.
There are different sizes, types and technologies to consider when changing air conditioner, not to mention energy efficiency and environmental impact. To make sure you choose the right new air conditioner for your home, check out our guide below.
Types of air conditioner to consider
Most homes are best suited to one of two types of air conditioners: ducted and hi wall systems.
Hi wall systems are the little units that sit high on the wall in your home. They're affordable, easy to install and great for when you only want to heat a small or mid-sized room.
Ducted systems are installed almost invisibly inside the ceiling space of your home. They may cost a little more to install but they make up for it by offering whole-home heating and cooling and low profile looks. Find out more about the benefits of ducted air conditioners here.
Ultimately, what's right for your home will come down to the size and make up of your space, your budget and your preferences.
Air conditioner size
Choose an air conditioner that's small or too big and it could increase your power bill and fail to heat or cool your space effectively. There are a few factors to consider when deciding what size air conditioner you need:
Room size
Local climate
Home insulation, condition and age
Home orientation and windows
Larger, less insulated spaces in more extreme climates may need a more powerful air conditioner to be effective. For more information, check out our comprehensive guide to choosing the right size air conditioner.
Reverse cycle technology
Reverse cycle air conditioners can both heat and cool. For most people in Australia, they're the best option when choosing an air conditioner because they negate the need to install separate heating and cooling solutions.
They are also efficient and are generally considered to be an economical way to heat your home in winter.
Inverter technology
Another must-have feature in any air conditioner you choose is inverter technology. This works a little like cruise control for your car – after reaching your chosen temperature, inverter technology will kick in and finely adjust the power to maintain that temperature. This allows you to maintain the same temperature efficiently with minimum fluctuation.
Air conditioners without this technology only have one power setting, meaning they can only run at full power and have to constantly turn off and on to maintain a temperature. Not only does this cause temperature fluctuations, it's also extremely inefficient. That means bigger power bills and less effective air conditioning.
Comfort-enhancing features
Air conditioners are all about comfort. So make sure you choose one with smart features that make you more comfortable in your home. For example, Carrier's Aura Ultimate and Allure range features sleep mode that reduces fan noise and energy consumption while maintaining a constant temperature through the night.
Follow Me is another smart feature designed to maximise comfort. Carrier Air's remote controls have special sensors built into them, which measure the temperature and communicate with your air conditioning unit. That means wherever you go, the air con will adjust its power to keep the air around you at your desired temperature – smart right?
If it's time to change the air conditioner, take a little time to think about what you need, research available models and keep our tips in mind. When you're ready to make a decision, get in touch with a specialist Carrier dealer near you.