7 Benefits of ducted air conditioning
20.11.2020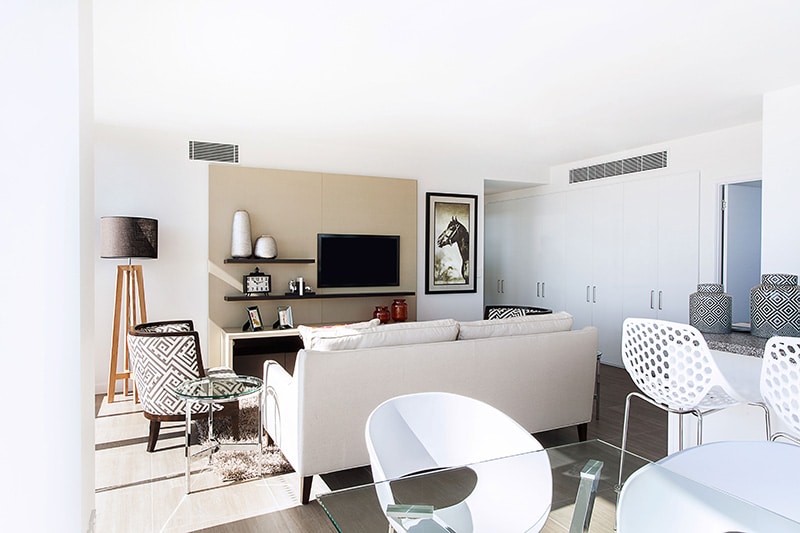 Australia is a land of extreme climates. Regardless of where you are in the country during summer, you're going to want a serious air conditioner to keep you comfortable.
For larger, multi-room homes and most workplaces, the logical option is a high quality ducted air conditioner with inverter technology. Here's why.
What is ducted air conditioning?
Ducted air conditioning, otherwise known as central air con, is an air conditioning system that is able to heat and cool your entire home or workplace. The system has an indoor and outdoor unit, with the indoor unit usually hidden in the roof space.
The indoor unit is connected to each room of your home with a system of ducts hidden in the roof. The outdoor unit sends hot or cold air into the home and the indoor unit forces it down the ducts to heat or cool each room and control the temperature of the entire space.
1. Whole home heating and cooling
A single ducted air conditioning system can be connected to every space in your home or workplace. That means you can use one remote to control the temperature of each room in your space, including both heating and cooling. It also means you'll only need to install one system to cover even large spaces with multiple rooms.
This makes controlling the temperature in your entire space easier, with only one remote and one system to worry about.
2. Low profile looks
When the look and feel of your space is a priority, ducted air con is your best option. Carrier Australia's ducted air conditioning systems have a stylish low profile design that will almost disappear into your decor. The indoor unit is installed inside the roof and cools via low profile vents in your roof or walls (which you'll barely notice).
Our slimline unit is particularly discreet, ideal for apartments, offices and other buildings with minimal ceiling space.
3. Quiet operation
You should be able to feel your air conditioning, not hear it! That's why we love ducted air con – Carrier's system is so quiet you'll forget it's there. Our system's remotes also allow you to control the speed of fans so that you can turn them right down when peace and quiet is important.
4. Flexible zones
If you're not using a space all day, there's no point in controlling it's temperature, right? Carrier's ducted air conditioning systems allow you to control the temperature of separate zones (or rooms) so that if you're not using a space – you don't have to waste energy heating or cooling it. It can also allow you to set different temperatures in each zone, according to the preference of the occupants.
For example, in the depths of summer, you could only cool living rooms during the day, then cool your bedrooms at night.
5. Increase your property's value
Ducted air conditioners are becoming increasingly affordable but they're still considered a luxury item by many Australians. Installing one in your home could help increase its value and impress prospective buyers if you ever decide to sell.
6. Can be cheaper to install
Hi-wall split system units are great. But if you're heating and cooling multiple rooms within a space you'll need to install several units, which can be expensive. With a ducted air conditioning system you'll only need to install one system, which may save you money on installation.
7. Efficient
Carrier Air's air ducted air conditioning systems can efficiently heat or cool large, multi-room spaces saving you money on your power bill. This is especially true if you use the zoning functions on your system well and only heat or cool rooms that you're using.
Ducted air conditioning is the gold standard in high quality air con in Australia. It's extremely efficient and easy to use, and can be installed in a way that makes them nearly invisible. If you're heating or cooling a large or multi-room space, a high quality inverter ducted air conditioning system is your best option.
Click here to browse Carrier Australia's full range of ducted air conditioners and download our brochures.